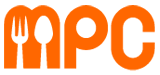 Benefits of Eating with the Meal Prep Co
The Meal Prep Co works with you to improve your diet and overall health. When you sign up for a meal plan, you can expect the following:
Customized Macro Meal Plan developed during the consultation
6 Week Rotating Menu
20 Page Welcome Booklet & Nutrition Guide
Complex Carbs for lasting energy
High Protein for muscle recovery and amino acid turnover
Fresh Veggies for antioxidant protection
Healthy Fats for proper brain function and development
Carb Cycling Plans, Additional Protein, Paleo Plans, Customized Macros
Fitness Testing Available – RMR, Hydrostatic Dunk BF% Testing, VO2
Nutritionist on staff
Supplement Coach
Ready to get started with personalized meal prep?
To learn more about this amazing partnership with the Meal Prep Co, click the contact button below to leave us a message and we'll get right back to you.
Or, book your free consultation through the Meal Prep Co's website.