Personal Training in Clairemont
At Being-Fit® in Clairemont, San Diego, all of our
personal trainers
are Nationally Registered Certified Personal Trainers dedicated to helping our members reach their individual fitness goals. We provide a variety of personal training services to help you reach your fitness and health goals and develop a personalized plan to meet your individual needs.
With guidance and a little extra motivation from our trainers, you will not only be inspired to meet your goals, you will stay on track and get help achieving your goals, too! To further personalize your workout, download our Health & Fitness Questionnaire for use with your personal trainer.
Our trainers provide safe and effective exercise programs that are custom fit to meet your individual needs.
When working with one of our Personal Trainers, we provide Comprehensive Fitness Assessments which provides in-depth information on several criteria pertaining to your physical health. Then we use this information to help tailor a weight loss or strength building program.
For people who want to complement their personal fitness with diet and healthy lifestyle coaching, we provide personalized, one-on-one support to discuss your lifestyle and options for change or improvement. At Being-Fit, we can help you comprehensively meet your goals—whether it's fitness, lifestyle or sports!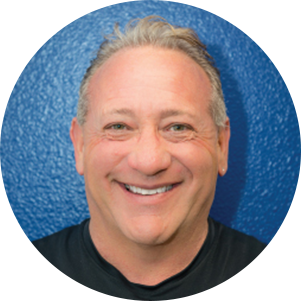 Education
NASM-Certified Personal Trainer
NASM-Senior Fitness Specialist
NASM-Corrective Exercise Specialist
NASM-Sports Performance Specialist
NASM-Neuromuscular Stretching
Certified Stretch Therapist
CPR and AED Certified
NASM-Cardiorespiratory Training Specialist for Fitness and Sports Performance
Specializations
Flexibility & Mobility
Corrective Exercise
Body Fat Reduction
Senior Fitness
Sports Specific Training
Balance & Stability
Core Training
Functional Training
VIPR Training
Strength Training
Injury & Rehab Prevention Training
TRX Training
Philosophy
With my own personal experience of losing over 100 pounds nothing motivates me more than empowering people through physical fitness. I base my sessions on your personal goals and interest, and feel that workouts should test and improve your physical and mental abilities and, above all, be fun and engaging. My goal is to guide clients on how to get and stay physically and psychologically fit. I not only want to see my clients achieve their goals but look and feel their best, and develop the self-confidence needed to take control of a happy, healthy lifestyle.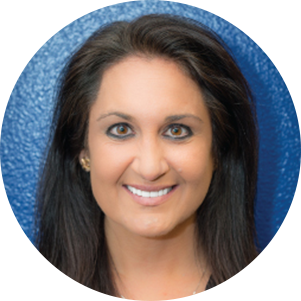 Education
AFAA-Certified Personal Trainer
AFAA-Certified Group Exercise Instructor
Personal Training Academy Global-Behavior Change in Exercise
Spin Certified
Pilates Certified
Zumba Certified
Silver Sneakers Certified
Les Mills Body Pump Certified
CPR and AED Certified
Specializations
Cardio Training
Interval Training
Strength Training
Functional Training
Weight Loss
Senior Exercise
Injury Prevention
Group Fitness
Core Training
Philosophy
With 23 years of experience in the fitness industry my passion for helping clients reach their goals has grown with every passing year. While I enjoy one-on-one training, I also love instructing group fitness. I believe a combination of personal and group training, plus outdoor sports and activities gives balance in order to achieve health and wellness for everyone. My specialties range from core conditioning through mat science to interval training with an emphasis on injury prevention and rehabilitation. My philosophy is that exercise can and should be a part of everyone's life no matter what level of fitness or whatever stage of life they are in. Exercise should be effective but also enjoyable. Be fit and have fun!